If you are looking for a professional manuscript editing service, look no further! We offer manuscript editing services that will help you prepare your book for publication. Our editors specialize in manuscript editing and know how to polish complicated text, so it is easy for readers to understand.
You've written a book, but you're not sure if it's ready to publish
Editmojo is here to help! We offer professional manuscript editing services that will make your book the best it can be before you hit "publish." Our editors are experts in their fields and have helped countless authors get their books published. Let us take care of all the hard work for you so you can focus on what matters most – promoting your masterpiece!
When we edit your manuscript, we'll give feedback on improving sentences, paragraphs, chapters and more. We'll also suggest ways to strengthen plot lines and characters and provide constructive criticism about grammar errors or typos. It's time-saving and cost-effective too – just $10 per 1K words.
EDITMOJO'S GOAL
Our goal is to help you publish the best version of your book possible! We are excited to help authors just like you and can hardly wait to get started!
A manuscript editor is a copyeditor who specializes in editing fiction or non-fiction manuscripts. A professional manuscript editor takes responsibility for the book before it goes to press, making sure that language and content are correct while retaining author's voice and style.
How to find a qualified, reliable editor
The best way to find a book editor is to ask authors you like who they use. You can also do a search for manuscript editing services or book editors on Google to see what pops up. To contact us about our editing services, click the contact us link above.
The benefits of hiring an editor
An editor will get you published faster. A good manuscript editor will save you time in the long run because they'll help to identify problems with your book before it goes to press and get them fixed as soon as possible. They can also make sure the content reads well, which is especially important for non-fiction books or memoirs.
Cost of editing services – what are the rates for different levels of service and turnaround time expectations?
Editing can cost anywhere from hundreds or even thousands. The cost will depend on the level of service, turnaround time expectations and what you want to be edited (e.g., manuscript editing vs copyediting). Contact an editor for an estimate.
Average Estimates:
Proofreading $5 per 1K
Copyediting $10 per 1K
Line Editing $40 per 1K
A manuscript editor makes sure your book is ready for publication by improving its quality before it goes to print.
Why should you have your book edited?
If you want your book to shine, you should have it professionally edited.
Editing will ensure your book is free of typos and grammatical errors. It might also be wise to get an editor if you want help figuring out how to make your manuscript better or more marketable.
What's the difference between professional and self-editing?
Always start with self-editing, but there is no substitute for professional manuscript editing to give your work its final polish.
Self-editing involves reading the entire manuscript and correcting any typos or grammatical errors you find along the way. It's important to read your work word by word, sentence by sentence, because it is much easier to spot issues with a fresh eye than when you're in the middle of writing. A professional editor gives an unbiased, new look at your writing, seeing things you probably missed.
Tips for getting the most out of your editor
Make sure you know what you want. Do you need help polishing your manuscript or tightening it up?
Know how much editing is needed. If the editor spends too long on one section, they could miss out on other problems in the book.
Make sure to ask lots of questions and research the different types of editing offered.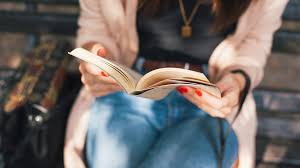 Where can I find an editor who might be right for me?
If you are looking for an editor, get a quote ahead of time and ask what they specialize in.
One place you might find an editor is on Twitter, as many editors post their rates or the type of editing work that they do.
What are the benefits of professional manuscript editing?
The benefits are certainly worth the investment.
Professional editing can help your book be more successful and credible by improving grammar, style, tone, organization, fiction plot development, and more.
It will also give you a sense of relief knowing that someone with expertise has reviewed it for errors.
Why should you hire an independent editor for your book?
Family and friends may be cheaper, but they may not be objective enough to provide the feedback you need. It's hard to criticize someone you're close to.
Use free sources as a learning opportunity and hire an independent editor who can help make it more successful. You will also have someone knowledgeable about grammar, style, tone, organization and fiction plot development to review it for errors before publishing or self-publishing your manuscript!
What is the process to get your book edited professionally?
You usually start with sample edits to compare your manuscript to see which editors work best with your content.
You can then contact a professional editor and get a quote based on word count, turnaround time, or if you require other services such as developmental editing.
Time investment in hiring a professional manuscript editor
An edit delivery depends on your word count and how busy the editor is.
Some editors offer a word-count discount if you submit your manuscript, outline, and/or synopsis ahead of time.
A developmental edit can take between three months to one year! Some editors work on an hourly rate rather than per project, which might be more cost-effective for bigger projects or tighter budgets.
Conclusion
Professional manuscript editing is a service that can help you polish your book to perfection. If you're ready for an expert opinion on how your work measures up, let our team of professionals edit and critique the content of your story or novel today! We'll provide insightful feedback about everything from grammar rules to plot development; we'll also suggest areas where you could improve to create a stronger narrative flow. You won't regret giving us a chance – we are confident that professional manuscript editors will be able to take care of any inconsistencies or errors with ease.
Professional Manuscript Editing
Professional Manuscript Editing