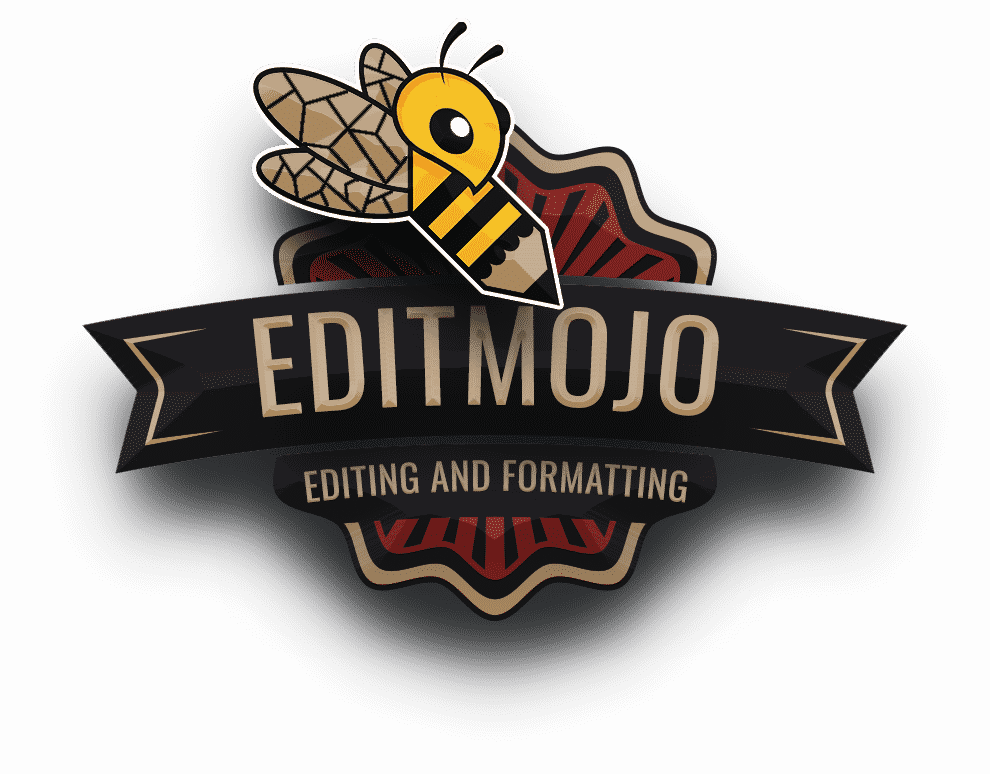 Welcome to Editmojo!
Book Editing and Formatting
WHY EDITMOJO?
We Don't Rush Our Editing
Book editing is a critical process that can significantly impact the quality of a book. Rushing through the editing process can lead to errors and inconsistencies that can harm the overall readability of a book. Here are some benefits of not rushing book editing projects:
Elevating Quality: There's a subtle art to editing that demands time. By indulging in a meticulous review of the manuscript, we pave the way for a final product that sings in harmony. Fewer errors, enhanced organization, and a compelling flow are the promising fruits of this patient endeavour.
Harvesting Valuable Feedback: The sands of time allocated for editing create a fertile ground for nurturing constructive dialogues. Editors, beta readers, and critique partners often act as the trusted compass, illuminating areas of refinement and offering a refreshing breeze of perspectives. This collaborative exchange refines the soul of your book.
Maximizing Reader Gratification: A book nurtured with the essence of diligent editing promises a symphony of words that the readers will savor. This commitment to excellence subtly enhances the reading experience, satiating readers, sparking jubilant reviews, and forging a lasting bond with your audience.
Boosting Sales: A finely-tuned, well-edited book is akin to a blooming flower, enticing readers with its magnetic charm. Such books often garner resounding applause, trigger the ripple effect of recommendations, and bolster sales, leaving an indelible mark on the reader's psyche.
The sacred act of editing, when treated with due reverence and patience, cultivates a high-caliber book that strikes a chord with readers. Speed might appear as an appealing ally, seemingly saving time and resources, yet, it holds the perilous potential to sabotage the long-term benefits. So, tread wisely and remember, your book deserves the luxury of time for its profound evolution.
Average Turnaround (custom requests are accepted)
| | |
| --- | --- |
| <5K words | Three days |
| 5K to 10K words | Five days |
| 10K to 20K words | Ten days |
| 20K to 40K words | Fifteen days |
| 40K to 60K words | Twenty days |
| 60K to 80K words | Twenty-five days |
| 80K to 100K words | Thirty days |
| >100K words | Custom |
We Provide Two Read-Throughs With Our Line Editing Service
The power of twin-reads in the realm of book editing cannot be overstated. It's a rocket-fuelled process that has the potential to sky-rocket the quality of your manuscript to dazzling new heights. Here's a breakdown of this double-dealing:
Seeing Anew: When immersed in a manuscript, both authors and editors risk getting lost in the familiarity of their content. This cozy comfort zone can blind them to potential errors. A second reading session, armed with fresh eyes, can spot and zap those hitherto unnoticed issues.
Consistency Champion: A return trip through the manuscript enhances its consistency. Imagine a text that's congruous, with formatting finesse, linguistic harmony, and a seamless narrative flow. This can be your reality with the magic of a second read.
Amped-up Accuracy: Take a second deep-dive into your manuscript and discover a treasure trove of previously undetected errors or inconsistencies in grammar, punctuation, or spelling. The result? A gleaming, error-free manuscript that's a joy to read and understand.
Flow Factory: Imagine a manuscript that ebbs and flows effortlessly, capturing your reader in a riveting pace that never stalls or sprints too fast. The power of a second read-through can supercharge your manuscript's flow, resulting in an enticing, immersive read for your audience.
Going double on book editing reads is a precious investment that can morph your manuscript into a consistent, precise, and polished masterpiece. It's the secret sauce that adds a dash of more to your story, enhancing its readability and its engaging charm.
We Only Edit Books
Partnering with an editing house that's wholly devoted to the craft of book editing showers you with a plethora of unique advantages, such as:
Acumen: At Editmojo, we're entirely engrossed in the universe of book editing. Our nimble squad of seasoned editors carry a wealth of knowledge about the world of book publishing. They're the maestros of the editing symphony, understanding the ingredients that blend together to concoct a truly successful book.
Excellence: Editmojo stands a cut above the run-of-the-mill editing companies that dabble in everything from academic papers to resumes. We're all about elevating your manuscript to unparalleled quality standards. The finished product you receive is nothing short of polished, professional, and potentially best-selling!
Tailored for You: Every author is unique, every manuscript different. Hence, our approach is to customize our services to resonate with the distinctive requirements of each author and their masterpieces. From providing developmental insights to in-depth copyediting and meticulous proofreading, we've got you covered.
Swift & Smooth: Efficiency is our middle name. Editmojo has a well-oiled system that paves the way for swift and punctual editing without ever sacrificing quality. This means you can meet your publishing deadlines faster, getting your literary gem out into the world without feeling rushed.
Choosing an editing company with an exclusive dedication to book editing is a sure-fire way to elevate the quality of your final manuscript. Not only does it streamline the editing process but also bolsters your reputation and visibility as an author. So why wait? Step into the world of Editmojo, and experience the difference today.
Benefits of a Small Team
You're an author on the cusp of an exciting journey – getting your manuscript edited. Editmojo believes in harnessing the perks of a compact, agile team. Why, you ask? Let's explore!
1. Personalization is Key!
Our tight-knit group thrives on giving you an editing experience like no other, one that is meticulously customized just for you. You're not merely an author with us, you're an integral part of our editing process. The perfect way to guarantee your manuscript reflects your unique voice and meets your individual aspirations.
2. The Efficiency Boost!
Bigger isn't always better, especially when it comes to streamlining our editing processes. Fewer people equate to faster, unambiguous communication, drastically reducing the odds of misunderstandings and misinterpretations. An efficient process? Check. No lost-in-translation moments? Double-check.
3. Expertise that Shines!
Remember the adage, quality over quantity? Our team might be small, but it packs an extraordinary amount of knowledge and skill. This allows us to focus more closely on your project, applying our specialized knowledge for a superior editing experience.
At Editmojo, Small Equals Mighty!
We wear our small size like a badge of honor, leveraging it to deliver top-tier editing services to our clients. Our handpicked team of seasoned professionals stand ready to assist you in reaching your publishing zenith. By partnering with us, brace yourself for an outpouring of individualized attention, seamless communication, and masterful editing, specifically tuned to your distinctive requirements. A small team, with big results – that's the Editmojo way!
Unlimited Revisions
Have you ever considered how pivotal unlimited revisions could be when choosing an editing service? At Editmojo, we firmly believe in the magic of infinite refinement!
Imagine refining your book to the epitome of perfection! With endless revisions at your disposal, it's a journey of constant evolution, always striving to meet your creative vision and high expectations. Turn your manuscript into a masterpiece, page by page, with unbounded tweaks.
Embrace the tranquility that comes from Unlimited Revisions! Rest easy knowing you can mould your book as you please. Whether it's to fine-tune the narrative or simply making spontaneous tweaks, your creative whims are untethered. Forget worrying about hidden costs or restrictive limits – we've erased them off your concern list!
Discover the true value of your investment with our Infinite Revisions service. By permitting you to make as many tweaks as necessary, we're ensuring you squeeze out every drop of value from your editing service. This isn't just about getting your money's worth – it's about maximizing the potency of your literary venture.
Here at Editmojo, we're not just about editing; we're about ensuring your satisfaction with the final manuscript. We fully comprehend the significance of unlimited revisions, and our commitment is to the highest standard of your book's potential. With our No-Extra-Cost Unlimited Revisions policy, we invite you to bask in the confidence that your book will be polished to shimmering perfection, free of limitations and hidden fees. The only surprise here is the boundless quality we bring to your manuscript!
You Get a Blanket NDA Working With Us
In today's literary world, choosing a book editing company that wraps your words up snugly in a blanket Non-Disclosure Agreement (NDA) – keeping them under wraps and confidential – is more than a good idea, it's essential.
Hey there, Author! Here at Editmojo, we believe you deserve to keep your intellectual masterpieces locked away safely until the time is right – until they're published and ready to wow the world. That's why we're all about the Blanket NDA. This not only ensures your literary gems stay hidden from prying eyes but also gives them a cozy space to grow and mature.
Working with a team that supports the importance of a blanket NDA can be the difference between a restless night and peaceful slumber. Your creative mind will find solace knowing that your work is securely tucked away, offering you the freedom to focus on the wondrous process of creation, rather than fretting over confidentiality.
Editmojo, that's us, we get it. We know the value of confidentiality and respect your intellectual property rights like they're our own. Our Blanket NDA isn't just a document, it's our promise to provide a secure sanctuary for your creative musings, helping you concentrate on writing the most fabulous book ever. And if you have your own NDA, feel free to shoot it our way! After all, it's your peace of mind we're after – and we're here to make sure you have it.
Author Resources
Self-publishing a novel can feel like navigating an intricate labyrinth, especially if you're just starting your author journey. Thankfully, enlisting professional support can illuminate the path ahead, multiplying the prospects of your literary triumph. Here's a sneak peek into the advantage buffet you unlock by choosing to self-publish your book with Editmojo:
Gateway to Literary Agents and Publishers: We don't just let you connect with revered literary agents and publishers; we make it easy to build those bridges. With our assistance, your prospects of traditional publishing skyrocket.
Amazon SEO Mastery: We empower authors to master the art of Amazon optimization. This includes fine-tuning metadata, identifying niche keywords, and handpicking low-competition categories to elevate your search rankings and amplify your book's online visibility.
Our resource-rich platform is meticulously designed to conserve your time, tame your stress, and catapult the odds of your authorial success. And the cherry on top? This treasure trove comes as a delightful bonus with any order you place. Navigate your author journey with Editmojo and experience the thrill of success!
Editmojo Reviews
https://en.trustmate.io/reviews/editmojo-com
Dive into the World of Exceptional Book Editing with Editmojo! Don't merely accept our claim – come and witness the plethora of positive feedback we've received. Our delighted clientele's experiences are open for your perusal, giving you a peek into the Editmojo journey. Unearth the captivating tales of authors akin to you who have soared in their publishing pursuits thanks to our dedicated assistance.
Unravel the reasons why our editing prowess is held in such high regard. The trail of success we've blazed and the radiant reviews we've garnered are testaments to our commitment to providing superior book editing services.
Feel the heart-throbbing confidence as you entrust your masterpiece to us, assured of an exceptional editing outcome. Don't pause, don't ponder – take a leap of faith and plunge into our pool of testimonials! Contact us now and embrace the thrill of discovering the raving appreciation for Editmojo.
Satisfaction Guarantee
Working with a book editing company that offers a satisfaction guarantee can be a great decision for several reasons:
Peace of mind: We are willing to stand behind our work and ensure your satisfaction to provide peace of mind during the editing process. Our policy can alleviate some of the stress and uncertainty that often come with writing and editing a book.
Quality assurance: We are confident in the quality of our work. We have experienced editors who are skilled at identifying and correcting issues in your writing. You can be assured that your book will receive the attention it deserves and that the final product will be of a high standard.
Accountability: Our policy holds us accountable for the quality of our work. If you are not satisfied with the editing, we are willing to work with you to address any concerns you have. This helps ensure that you receive the best possible service and that your book meets your expectations.
Customer service: We are focused on providing excellent customer service. We are willing to go the extra mile to ensure that our clients are satisfied with the editing process. Our goal is to have a more positive and collaborative experience.
Confidence in the final product: Ultimately, we want our satisfaction guarantee policy to provide you with confidence in the final product. You can be assured that your book has received thorough editing and that it meets your standards. This can be invaluable, especially if you plan to publish your book or use it for professional purposes.
Copyediting $10 per 1K words
Copyediting: A Fascinating Journey Towards Perfection
Immerse yourself in the realm of copyediting, a meticulous journey of polishing a manuscript to shimmering brilliance. Like a watchful guardian, copyediting relentlessly pursues grammatical errors, punctuation slips, and spelling blunders, ensuring an error-free draft. It is a precision task, often undertaken by seasoned editors or skilled proofreaders with a rich history in the publishing cosmos.
Copyediting: The Golden Key to Clarity and Readability
The central quest of copyediting is to elevate the manuscript's clarity and readability by rectifying grammatical hiccups, syntactic tangles, and punctuation slips. Copyeditors glide through the manuscript, ensuring style, tone, and voice dance in perfect harmony, allowing the author's message to resonate with readers.
Venturing into the Heart of Copyediting
Diving into the copyediting process, our vigilant editor weaves their way through the manuscript, hunting for spelling, grammar, and punctuation errors. They scrutinize every line for typos, sentence structure, and paragraph breaks, making sure that no error goes undetected. They also safeguard that the manuscript adheres to the correct format and the author's style paints a consistent picture throughout the book.
Copyediting: A Pivotal Chapter in Publishing
Copyediting forms an indispensable chapter in the saga of publishing. It is the seal of quality that ensures the final manuscript sparkles in its highest form. An expertly edited book doesn't just captivate the reader with its readability and enjoyment factor, but it also reflects the author and publisher's dedication to excellence.
All this for a small investment of $10 per 1K words! With Editmojo, watch your words come alive and story bloom!
Line Editing $20 per 1K Words
Think of line editing as the master craftsperson in the world of writing – it's where art meets science. It's not just about fixing spelling and grammar, but an intricate dance that swirls around the melody of your manuscript, polishing it to brilliance. Here at Editmojo, we blend experience with a passion for language, nurturing your voice and ensuring your manuscript shines with the finest literary sparkle.
Our line editing service involves an experienced editor meticulously combing through your manuscript, scrutinizing each line, every word choice, and sentence structure. Our focus: the rhythm of your prose, the fluidity of your narrative, and the coherence of your story. Our aim is to ensure your writing captivates readers from the first sentence to the last, maintaining a brisk and engaging pace throughout.
There's more to Editmojo's line editing than your average copyediting. While we still fix those pesky errors in grammar, spelling, and punctuation, we delve deeper. We'll sweep away redundancies, revamp clunky passages, and breathe life into your sentences, all the while retaining your unique writing style.
Got a character who's a little flat, dialogue that needs zing, or a plot that's meandering rather than thrilling? Our editors are at the ready. They'll provide insightful suggestions to enrich your characters, invigorate your dialogue, and tighten your plot, ensuring your manuscript sings with a consistent voice and tone.
The mission of Editmojo's line editing service is simple yet profound: to elevate your writing, making it clear, concise, and utterly compelling. By doing so, we aim to boost your manuscript's appeal, amplifying its potential for success amidst the fierce competition in the publishing landscape. Allow us to take your manuscript and, with the touch of an artist and the precision of a scientist, turn it into a masterpiece.
Heavy Line Editing $40 per 1K Words
At Editmojo, we offer a premium service package known as Heavy Line Editing. This specialized service is priced at just $40 per 1,000 words, delivering outstanding value.
The Heavy Line edit is the ideal solution for those tricky pieces of content that require a meticulous, in-depth approach. It's the perfect fit if you are a non-native English speaker and could use an expert hand to make your writing fluent and impeccable.
But it's not just for non-native speakers! Any written piece that needs considerable refurbishment will greatly benefit from this intensive editing service. If you're working on a book that needs some serious revitalization, we've got you covered.
In essence, the Heavy Line Editing at Editmojo will take your writing to a whole new level, refining and enhancing every single line. This way, we ensure your content sparkles and truly connects with your audience. Bring your work to us, and let's make it shine!
Amazon Book Formatting $5 per 1K Words
Embarking on the journey of book formatting is akin to weaving magic into the fabric of a manuscript. The essence of this meticulous process lies in nurturing your literary creation to achieve a refined, visually stunning presentation. The art of formatting breathes life into an array of tasks – sculpting the margins, fine-tuning the font, and establishing the perfect alignment and spacing of text.
At Editmojo, we believe that flawless formatting is non-negotiable. Be it an e-book or a hard copy, a well-formatted book can significantly enhance the reader's journey, making each page a delight to consume. The result? A joyous reading experience that amplifies the allure of your book.
Print books pose a unique set of challenges. Crafting the right typeface, font size, and spacing is just the beginning. The aesthetic allure of chapter headings, subheadings, and page numbers forms the bedrock of an enticing print book.
Switch to e-books, and the formatting game changes entirely. These digital wonders need to be tailor-made for an array of e-readers and devices, requiring the formatting to be as fluid as the digital pages they grace. The process typically sees your manuscript metamorphosing into diverse e-book formats like EPUB or Kindle, ensuring every layout and design shines on every device.
No matter the format – print or digital – impeccable formatting is pivotal to crafting a professional, reader-friendly final product. Team up with a professional book formatter from Editmojo. We're here to ensure your book stands proud, brilliantly formatted, and publication-ready. Let your book captivate readers as the best version of itself.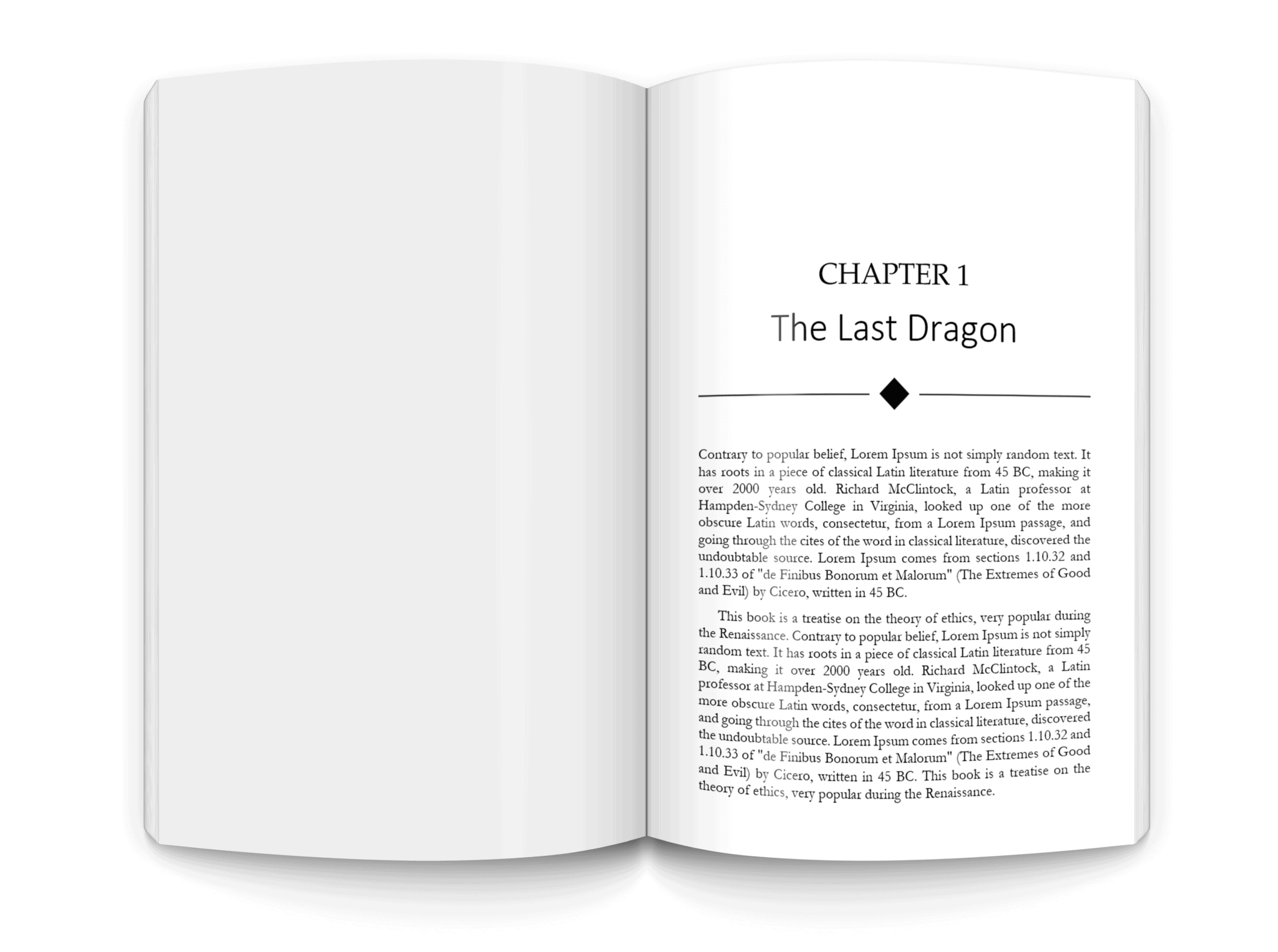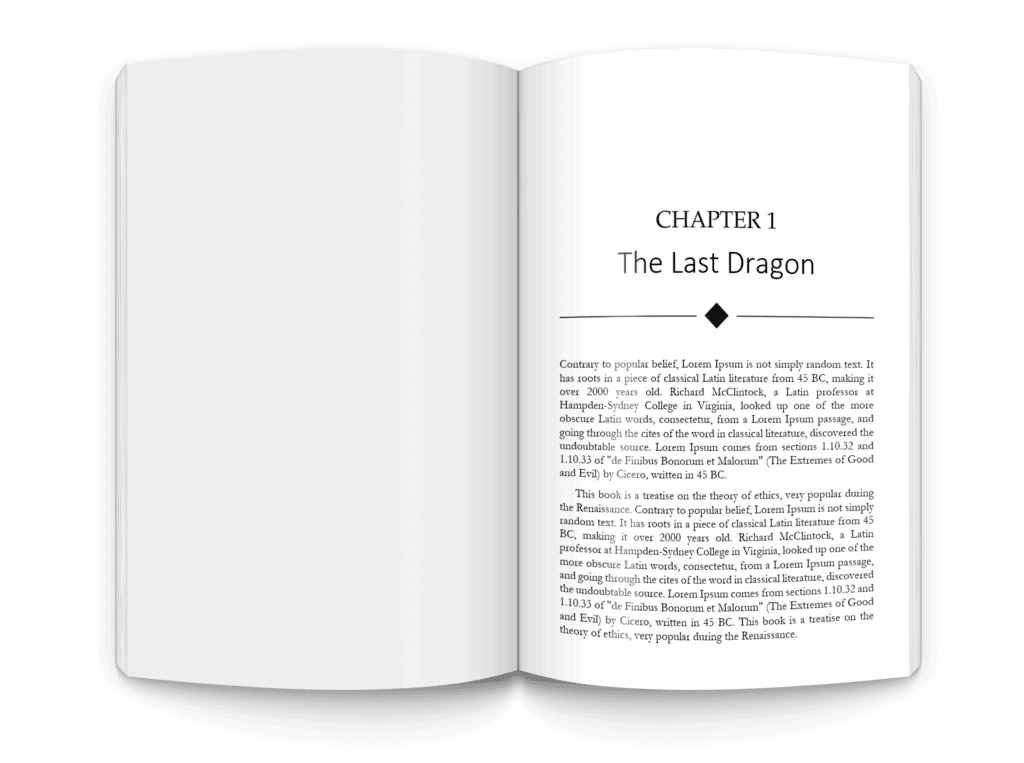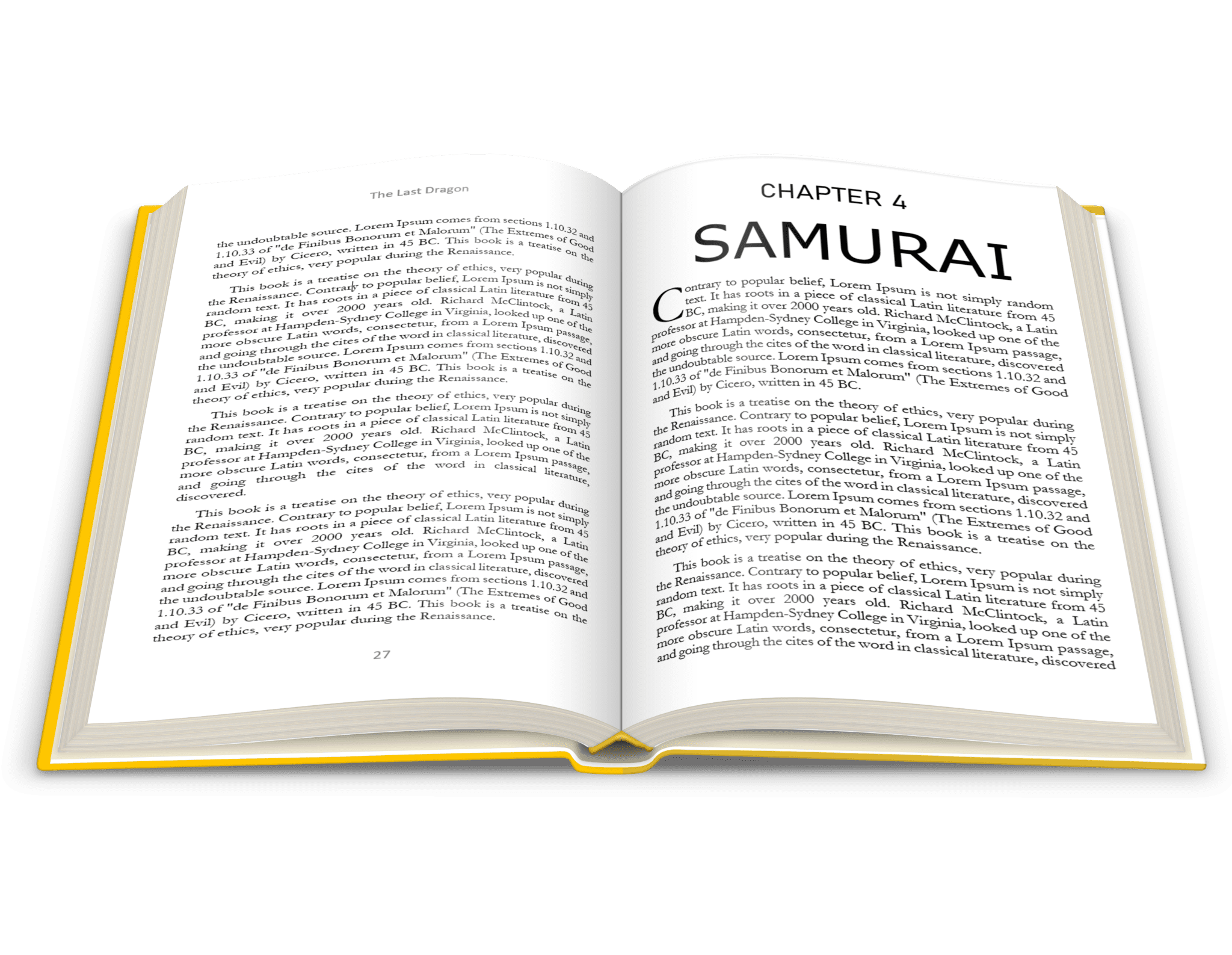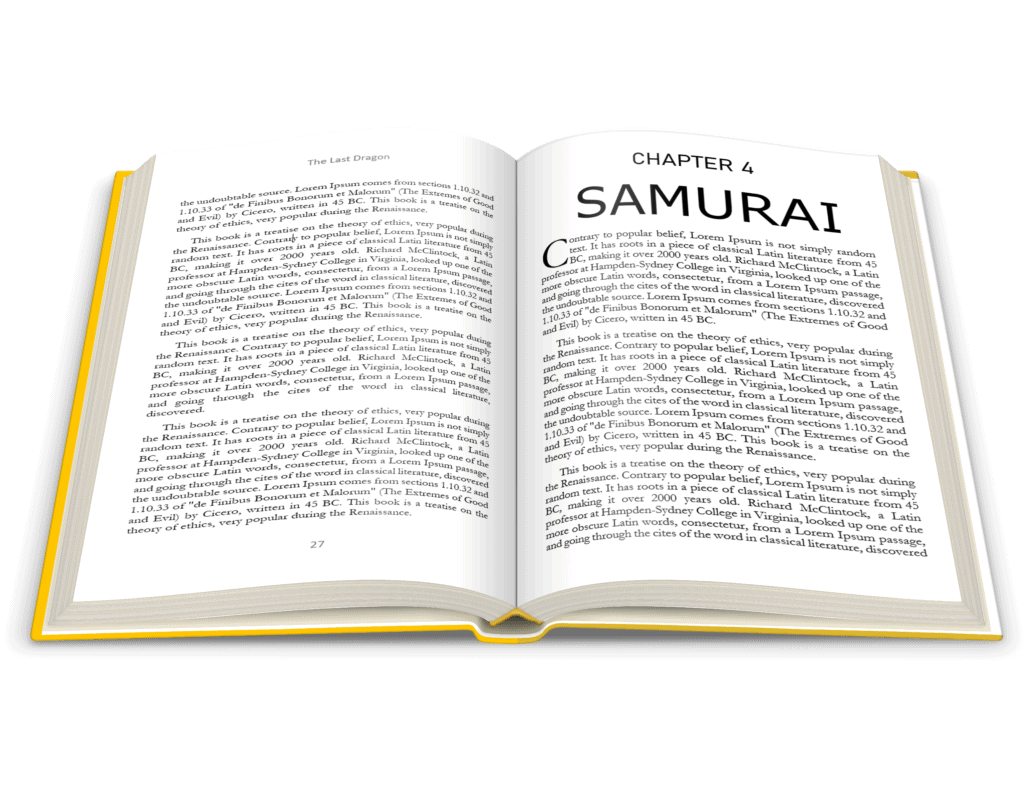 What Does an Editor Do?
An editor is critical when publishing your work, whether you're self-publishing or working with a traditional publishing house.
The person who will look through your manuscript from a detailed or global perspective, checking for errors, stylistic consistency, pacing, and proper structure, is your editor.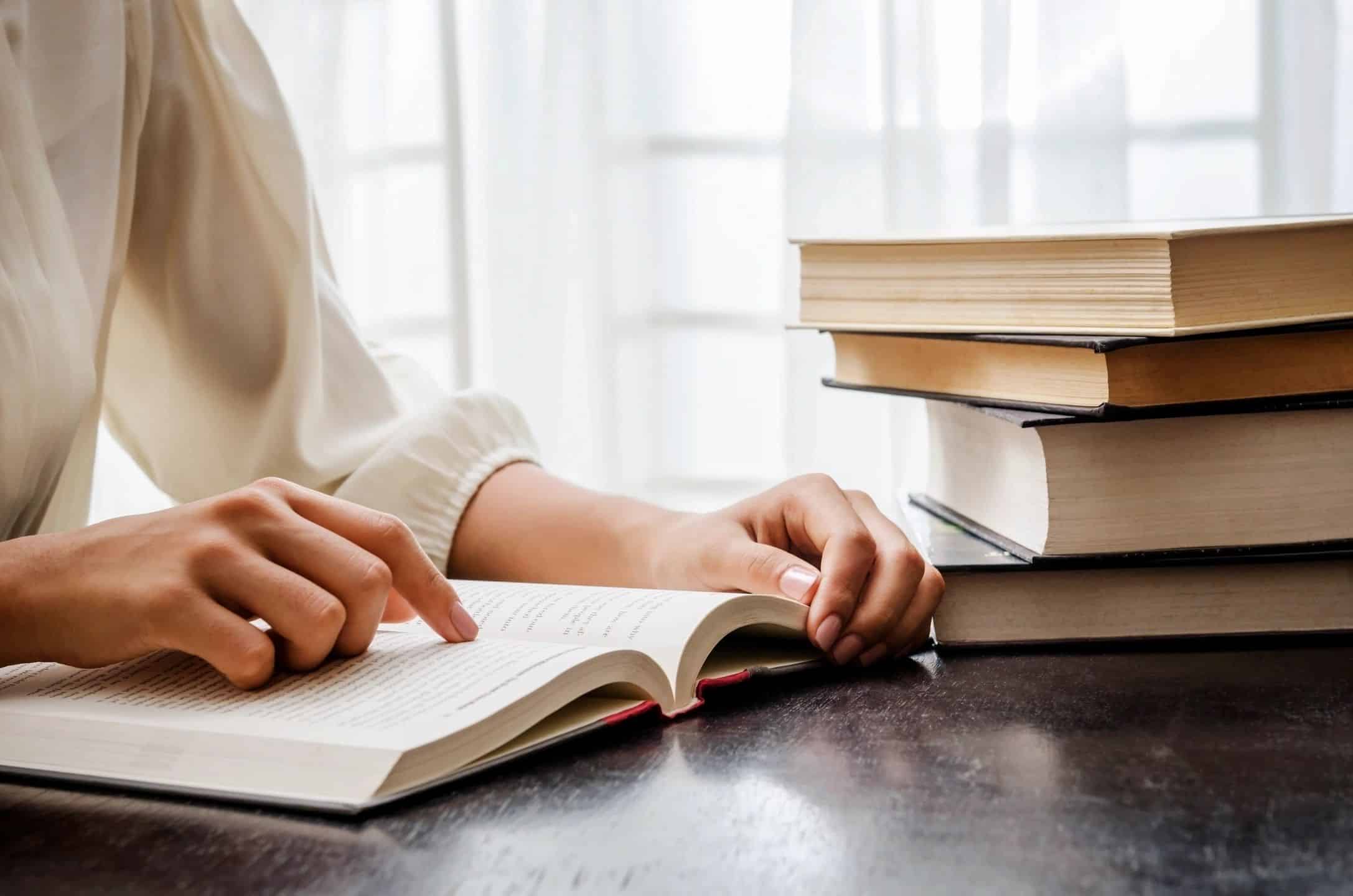 Where to Find Book Editing
Finding an editor can seem impossible if you search through the multitudes of results on Google.
You can spend hours searching freelance sites for an editor, but it's best to keep your search narrow.
Ask for recommendations from other writers, especially if they write in the same genre as you. We are obviously a little biased, but we recommend comparing our sample edit with other editors. You'll want to contact multiple editors to find the best person possible to work with you and your book.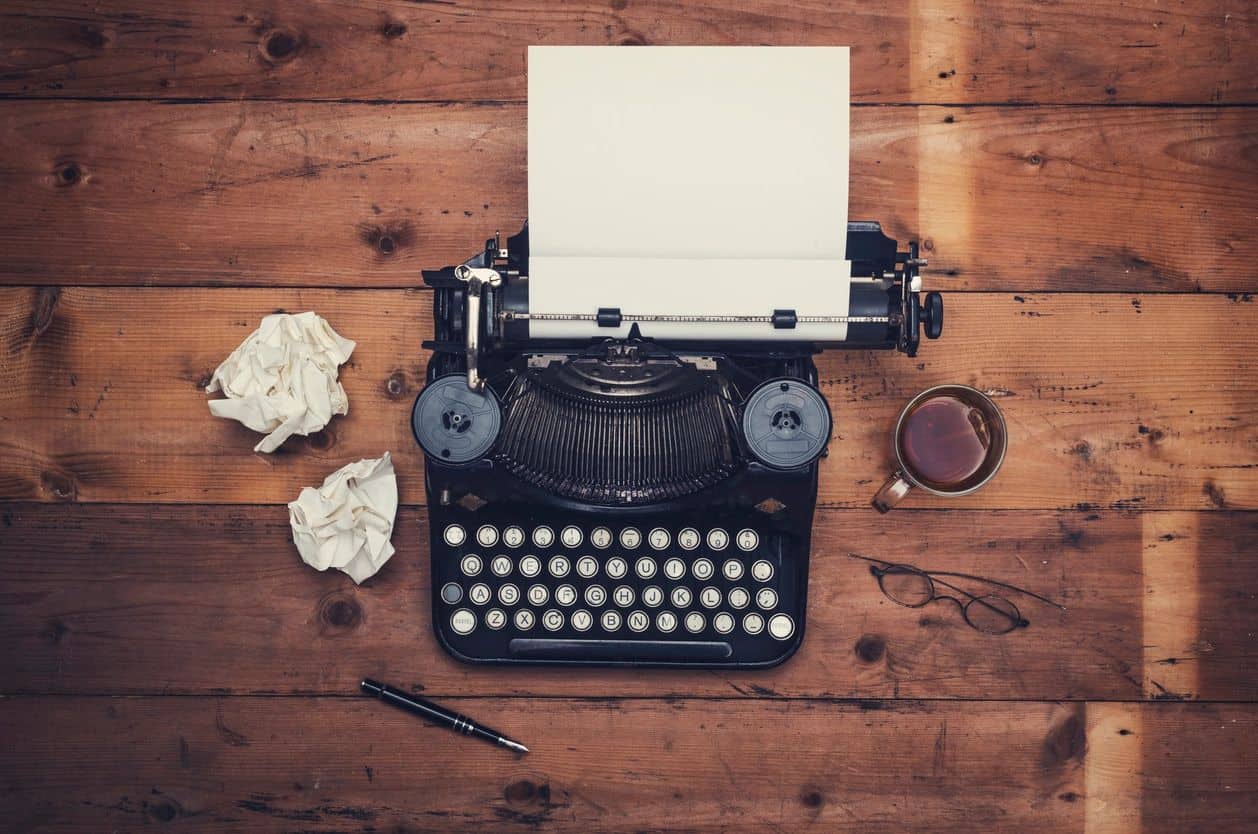 The most important lesson a writer can take to heart is that you can always improve your craft.
One of the best ways to do this is to work with an editor who will advise you on structure, pacing, and word choices to improve your communication skills.
By viewing their advice as an opportunity to learn rather than harsh criticism, you can address the areas that need improvement and use that knowledge to your advantage.
Spend More Time Writing, Not Revising. Book Editing and Formatting
Authors can spend days, weeks, or even months trying to edit their work. A common pitfall for writers entering the revision process is getting caught up in research, themes, or structural dilemmas.
You can avoid this lost time and mounting frustration by working with an editor. It may take them a few weeks to work their way through your manuscript, which gives you time to begin working on your next project.
Therefore, a certain amount of book editing needs to be done by you before hiring a professional, which we discussed earlier, but don't get weighed down by all the little details. Going over your work in-depth is your editor's job.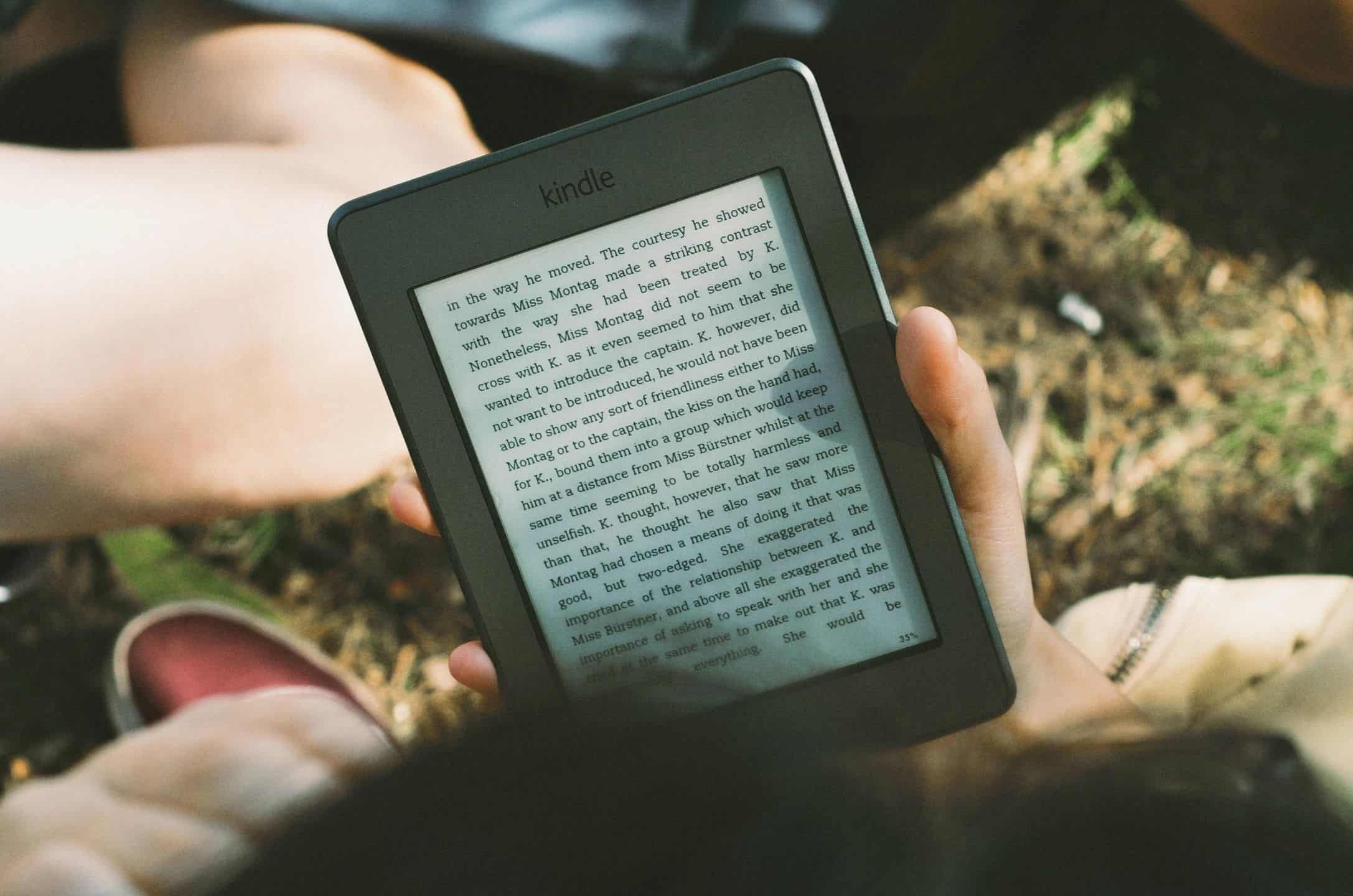 Do You Have a Manuscript That Needs Book Editing?
If you have a book ready for the next step in the publishing process, check us out at EditMojo. We're professional book editors who offer both formatting and book editing with unlimited revisions.
Contact us today for your free sample edit and see how we can turn your draft into a publish-ready book.