Editing for consistency in a book series
Editing for consistency in a book series. Have you ever been deeply immersed in a book series, only to stumble upon an inconsistency that breaks your engagement and leaves you questioning the author's credibility? Perhaps a character's eye color suddenly changed from green to blue, or the once timid protagonist now fearlessly leads an army without any plausible character development. Inconsistencies, no matter how small, can frustrate readers and shake their faith in the story. That's why the editing process for book series, particularly for maintaining consistency, is absolutely critical. This comprehensive guide aims to provide authors and editors with key insights and tools to ensure a seamless reading experience for their audience.
Key Takeaways (Editing for consistency in a book series)
| Type of Consistency | Importance | Strategy |
| --- | --- | --- |
| Character Consistency | Characters are the soul of the story and their consistent development is crucial. | Keep character traits, backgrounds, behaviors, and evolutions consistent. Use character sheets for reference. |
| Plot Consistency | The plot is the backbone of the series. It gives structure and direction. | Maintain a continuous plot progression. Manage sub-plots effectively. Avoid plot holes. |
| Setting/World-Building Consistency | Setting transports readers into the world of the story. Consistent world-building enhances the reader's immersion. | Maintain stable rules and details about the fictional universe. Changes should be logical and impactful. |
| Stylistic Consistency | Writing style is the author's signature. It sets them apart from others. | Maintain the unique narrative voice throughout the series. Adapt it to character development and plot progression. |
| Thematic Consistency | Themes provide depth and resonance to the series. They are the underpinning ideas or messages. | Ensure that the underlying themes are maintained across the series. |
Understanding Consistency in a Book Series
Consistency in a literary context means ensuring all elements of your story – from characters and plot to themes and writing style – remain logically coherent and stable throughout the series. This creates a solid foundation upon which readers can build their understanding and enjoyment of the story. It's like a symphony where each instrument plays its part in harmony to create a beautiful piece of music.
There are different types of consistency that authors must maintain:
Character Consistency
Plot Consistency
Setting or World-Building Consistency
Stylistic Consistency
Thematic Consistency
Each type of consistency plays a unique role in preserving the series' overall integrity. Let's delve deeper into each one.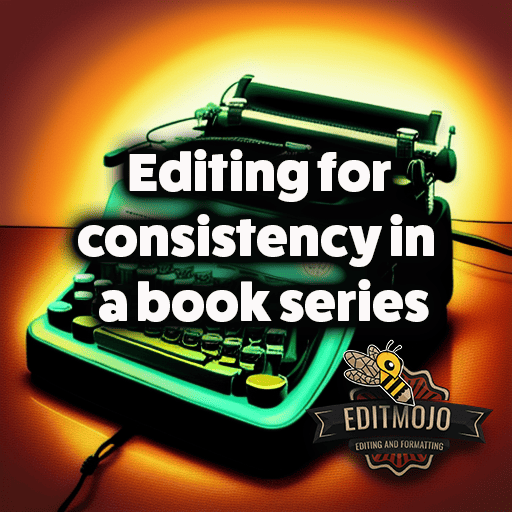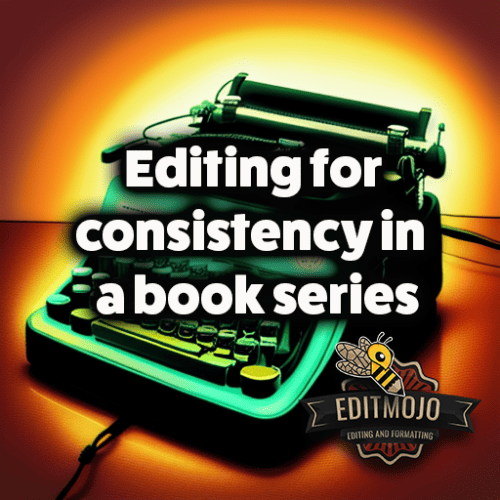 Characters are the soul of any story. They evoke emotions, drive the plot, and create a connection with the readers. Hence, maintaining character consistency is paramount. It involves keeping the characters' traits, backgrounds, behaviors, and evolutions believable and consistent throughout the series.
An exceptional example is J.K. Rowling's Harry Potter series. Rowling created deep, nuanced profiles for each character, ensuring their actions and evolutions remained true to their personas, making readers fall in love with them, one book after another.
Using character sheets or profiles can help authors keep track of each character's details and developments. A spreadsheet detailing each character's physical attributes, background, personality traits, relationships, and changes can be a lifesaver, especially in a series with a large cast.
Plot Consistency: The Backbone of Your Series
The plot is the skeleton of your story – it gives it structure and direction. Hence, continuity in plot progression is crucial. This involves keeping track of what has happened, what is happening, and what needs to happen. It's also vital to manage sub-plots and their integration into the main narrative effectively.
George R.R. Martin's A Song of Ice and Fire series demonstrates intricate plot consistency. Despite its complex network of plots and subplots, Martin masterfully maintains a coherent narrative thread that pulls readers through the series.
Avoiding plot holes is another critical aspect of plot consistency. Plot holes are gaps or inconsistencies that contradict the storyline or character development. Tools like plot diagrams or storyboarding can be instrumental in visualizing the narrative and spotting potential plot holes.
World-Building and Setting Consistency
The setting of a series plays a significant role in transporting readers into the world of the story. Consistency in world-building involves maintaining stable rules and details about the fictional universe and ensuring that changes are logical and impactful.
J.R.R. Tolkien's Lord of the Rings series presents a masterclass in setting consistency. His meticulously crafted Middle-Earth, complete with languages, geography, and history, creates an immersive and believable setting for readers.
Keeping a detailed series bible can help authors maintain setting consistency. This can include maps, timelines, descriptions of locations, rules of magic or technology, and any other details of the world.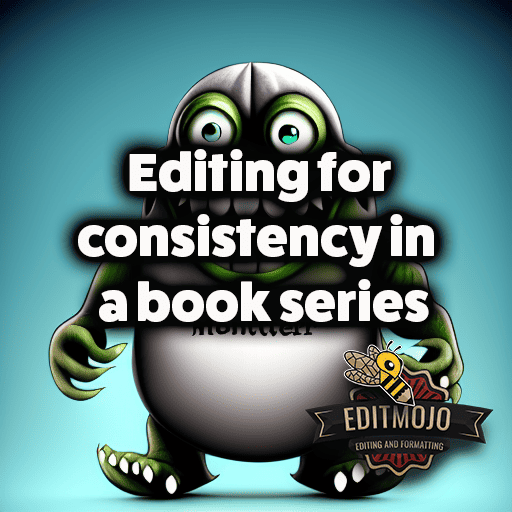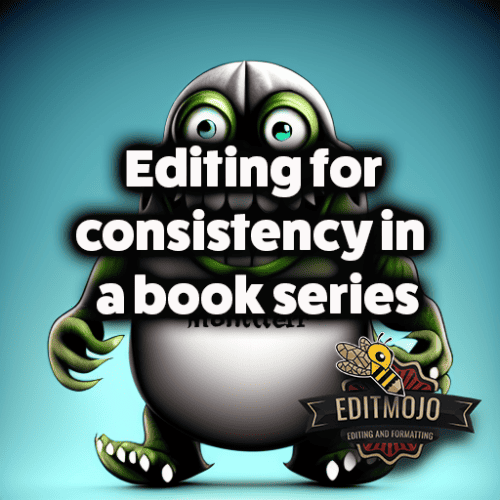 Stylistic Consistency: The Author's Signature
The writing style is the author's signature – it's what sets one author apart from another. Each writer has a unique way of stringing words together, creating imagery, building tension, and evoking emotions. Stylistic consistency involves maintaining this unique voice throughout the series while adapting it to character development and plot progression.
Jane Austen is renowned for her distinct writing style – a blend of wit, social commentary, and rich character depiction. Throughout her books, her narrative voice remains consistent, making her novels easily identifiable.
Thematic Consistency: The Thread That Weaves the Story
Themes give stories depth and resonance. They are the underpinning ideas or messages that authors want to communicate through their narrative. Thematic consistency means that these underlying themes are maintained across the series.
A series like The Hunger Games by Suzanne Collins effectively uses thematic consistency. The themes of sacrifice, survival, and morality are consistently explored throughout the series, providing depth and a sense of continuity.
The Role of Editing in Ensuring Consistency
While authors play a crucial role in crafting a consistent series, editors are the unsung heroes who ensure that consistency is maintained. They act as the series' custodians, making sure that each book aligns with the established rules and patterns.
Working with beta readers and sensitivity readers can also be incredibly useful. These individuals provide fresh perspectives and can help spot inconsistencies that may have been overlooked.
Overcoming Challenges in Editing for Consistency
Editing for consistency is not without its challenges. Authors may evolve their writing style over time, new ideas may emerge that shift the story's direction, and details can be forgotten or misunderstood. However, with careful planning, a clear vision, and the right tools, these challenges can be overcome. Using software like Scrivener or Evernote can aid in managing notes and drafts, keeping details organized, and ensuring consistency.
In conclusion, editing for consistency in a book series is a complex but rewarding process. It's a testament to the author's dedication to their craft and their respect for their readers. By paying attention to character, plot, setting, style, and theme consistency, authors and editors can create a cohesive, engaging series that readers will love.
For further learning, check out resources like ProWritingAid or The Chicago Manual of Style, or consider joining a writing community like Scribophile. Happy editing!
[Editor's Note: Remember, each story and series is unique, and there's no one-size-fits-all approach to writing and editing. The advice in this guide is just that – advice. It's a tool to help you shape your series, not a rulebook. Writing is an art, and you are the artist.]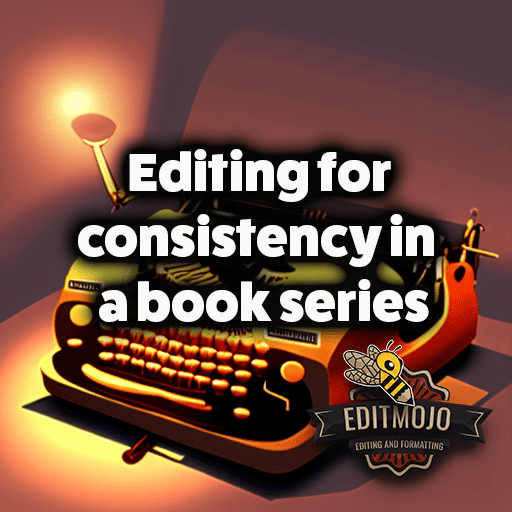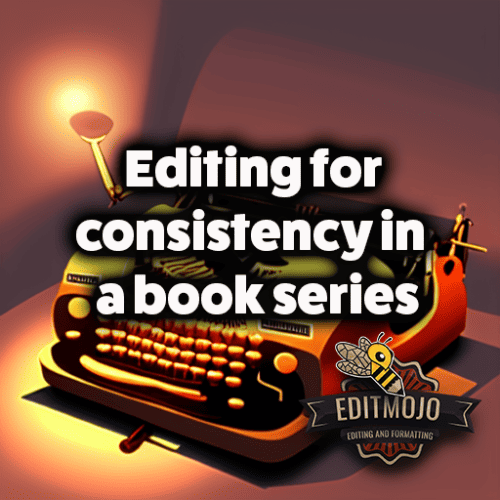 Staying Flexible and Adapting to Change
An important caveat when maintaining consistency in a book series is allowing room for growth and change. Characters can and should evolve, plot directions can take surprising turns, and new elements may be introduced into the world-building. Consistency should not stifle creativity but serve as a tool for preserving the narrative's integrity.
Just as our perceptions and understanding of the world change with experience, characters in a book series should also have the space to develop. They can acquire new traits or perspectives, provided there's a logical or impactful event prompting the change. A meek character might develop a strong will after surviving a dangerous ordeal, or a cynical character could learn to trust others through positive encounters. The key is to make these developments feel natural and believable.
When it comes to plot twists and turns, maintaining consistency might seem tricky. But it's all about foreshadowing and planting the seeds of change early on. If a peaceful kingdom is suddenly revealed to be a dystopia, there should be hints and clues leading up to this revelation.
A series like The Wheel of Time by Robert Jordan demonstrates how to skillfully manage changes in the story while maintaining consistency. The epic fantasy series is filled with character evolutions and surprising plot developments that are effectively foreshadowed, ensuring that no change feels out of place or forced.
Adapting the writing style to cater to these evolutions can also prove challenging but rewarding. As characters and plots evolve, so too can the narrative voice to reflect these changes. It's like the maturation of fine wine; as the story progresses, the narrative can acquire depth and complexity that add richness to the reading experience.
The Long Game: Maintaining Consistency Across Long Series
Writing a series with many books poses another layer of complexity for maintaining consistency. Details can be forgotten, and character or plot developments might contradict earlier elements. In such cases, maintaining a comprehensive series bible becomes even more crucial.
Authors should also consider periodically revisiting previous books in the series to refresh their memory. This can help maintain a solid understanding of the story's progression and avoid any potential inconsistencies.
Series like Discworld by Terry Pratchett or The Dresden Files by Jim Butcher showcase excellent consistency management over numerous books. Each book in these series adds to the overarching narrative while staying true to established characters, world rules, and themes.
Wrapping Up: The Final Word on Consistency
Editing for consistency is a testament to the author's dedication and respect for their readers. It can be a challenging task, laden with intricacies and potential pitfalls. But when done right, it can dramatically enhance the reading experience, drawing readers deeper into the story with each successive book.
In the words of bestselling author Michael Crichton, "Books aren't written – they're rewritten." The same holds for maintaining consistency in a book series. It's an ongoing process, a labor of love that breathes life and credibility into your narrative. It's a silent pact between you and your reader, promising them a coherent, immersive, and satisfying journey throughout your series.
For those ready to take on the challenge, remember: patience, attention to detail, and a willingness to revise and refine are your best tools.
Happy writing and editing! May your narratives always flow as consistently as a finely tuned symphony.
Top Five Questions & Answers (Editing for consistency in a book series)
| Question | Answer |
| --- | --- |
| 1. Why is consistency important in a book series? | Consistency in a book series is crucial for maintaining reader engagement and narrative credibility. Inconsistencies can frustrate readers and shake their faith in the story. |
| 2. How can I maintain character consistency in my book series? | Keep character traits, backgrounds, behaviors, and evolutions consistent. Using character sheets or profiles can help keep track of each character's details and development. |
| 3. How can I ensure plot consistency across my series? | Maintain a continuous plot progression and manage sub-plots effectively. Avoid plot holes by using tools like plot diagrams or storyboarding. |
| 4. What role does the setting play in a book series? | The setting plays a crucial role in transporting readers into the world of the story. Consistent world-building involves maintaining stable rules and details about the fictional universe. |
| 5. What strategies can help overcome challenges in editing for consistency? | Careful planning, a clear vision, and the right tools can help overcome these challenges. Using software like Scrivener or Evernote can aid in managing notes and drafts, keeping details organized, and ensuring consistency. |