How Much Does It Cost To Have a Book Edited?
Editing is an essential step in the book publishing process. It ensures that the book is polished and free of errors, which ultimately enhances the reader's experience.
A well-edited book can also increase the chances of being published and garner positive reviews. Book editing refers to the process of reviewing, revising, and correcting a manuscript before it is published. Editing encompasses a range of activities, including developmental editing, copy editing, line editing, and proofreading. The purpose of this blog post is to provide insights into the cost of book editing, factors that influence the cost, industry standard rates, and alternatives to traditional editing services.
Factors that Affect the Cost of Editing
A. Type of Editing The type of editing required can significantly impact the cost. Developmental editing is usually the most expensive as it involves extensive revisions and restructuring of the manuscript. On the other hand, proofreading is relatively cheaper as it focuses on correcting minor errors.
B. Length of the Book The length of the book is another crucial factor in determining the cost of editing. Longer books require more time and effort, resulting in higher costs.
C. Level of Editing Required The level of editing required also influences the cost. A manuscript that needs substantial revisions and rewrites will cost more than one that only needs minor corrections.
D. Experience and Skill of the Editor Experienced and skilled editors often charge higher rates. However, their expertise can result in a higher quality edit, ultimately saving time and money in the long run.
E. Turnaround Time Faster turnaround times often incur higher costs as editors may have to work extra hours or expedite their process to meet the deadline. F. Additional Services Required Additional services such as formatting, indexing, and cover design may also add to the overall cost.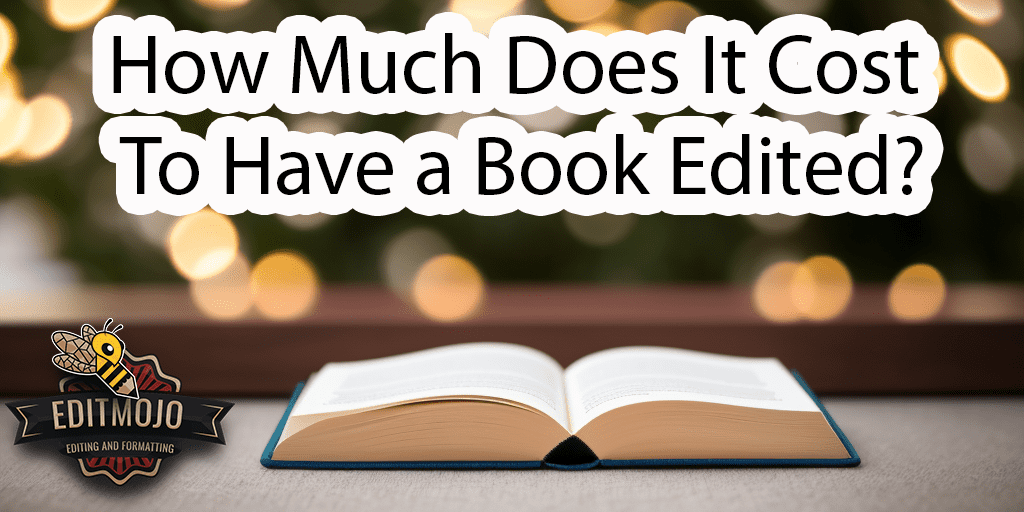 Types of Book Editing and Their Costs (On Average)
A. Developmental Editing Developmental editing involves a comprehensive review of the manuscript's structure, plot, character development, pacing, and tone. This type of editing is the most expensive and can cost between $0.15 to $0.50 per word.
B. Copy Editing Copy editing focuses on correcting grammatical errors, sentence structure, punctuation, and spelling. This type of editing can cost between $0.03 to $0.15 per word.
C. Line Editing Line editing is a more in-depth form of copy editing that focuses on improving sentence flow, clarity, and style. The cost of line editing ranges from $0.06 to $0.25 per word.
D. Proofreading Proofreading involves reviewing the manuscript for minor errors such as spelling mistakes, typos, and punctuation errors. The cost of proofreading ranges from $0.01 to $0.03 per word. E. Sample Cost Comparisons Examples of cost comparisons between different types of editing services can be helpful in determining which option best fits your needs.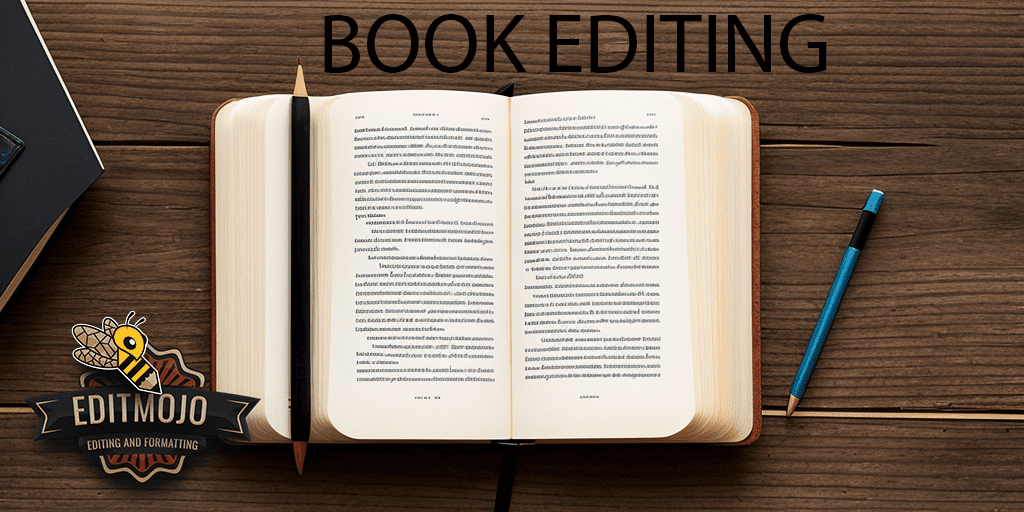 Industry Standard Rates for Book Editing
A. Average Rates for Different Types of Editing Industry standard rates for editing vary depending on the type of editing required. For instance, the average cost for developmental editing is $50 to $80 per hour, while copy editing costs between $30 to $50 per hour.
B. Comparison of Rates for Different Editors Freelance editors, in-house editors, and editing agencies all have different pricing structures. It's essential to compare rates and services offered before selecting an editor.
As an author, one of the most important investments you can make is to have your book professionally edited. However, the cost of editing can vary significantly depending on several factors. In this blog post, we'll explore the various factors that affect the cost of editing and provide some insights into what you can expect to pay for professional editing services.
The cost of book editing depends on several factors, including the type of editing required, length of the book, level of editing required, experience and skill of the editor, turnaround time, and additional services required. By understanding these factors, authors can better estimate the cost of editing and choose the best editing option for their needs and budget. Remember, investing in professional editing can significantly improve the quality of your book, and ultimately help you achieve your publishing goals.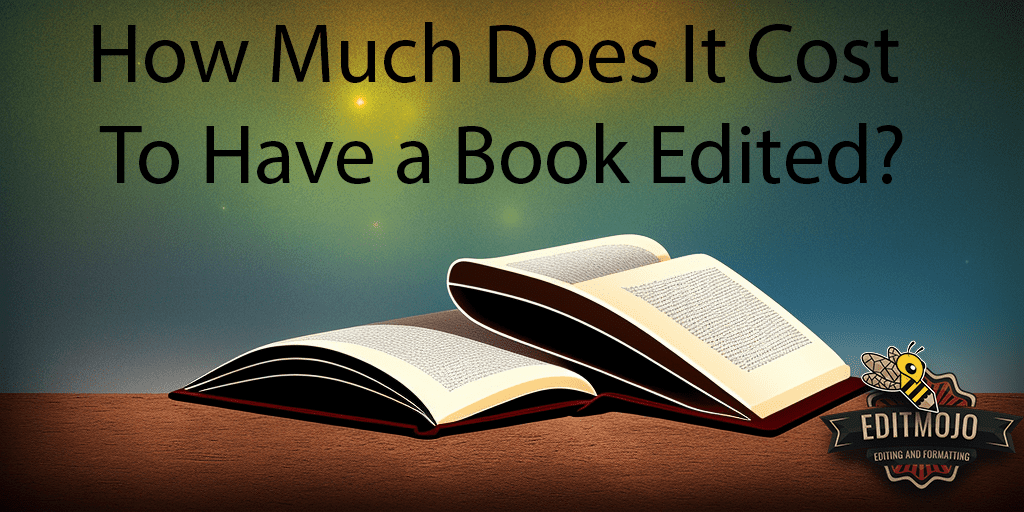 While traditional editing services can be effective, they can also be expensive. Fortunately, there are alternatives to professional editing that can help you improve your writing without breaking the bank. In this blog post, we'll explore some of the most popular alternatives to traditional editing services and the pros and cons of each option.
Alternatives to Traditional Editing Services
A. Self-Editing Techniques
One of the most cost-effective ways to improve your writing is to learn self-editing techniques. By improving your own editing skills, you can catch many errors and improve your writing on your own. Here are some self-editing techniques to consider:
Take a break: Take some time away from your manuscript before editing. This will help you see it with fresh eyes and catch errors you may have missed before.
Read aloud: Reading your manuscript aloud can help you catch errors in sentence structure, awkward phrasing, and other issues.
Use spell check: Spell check is a basic but useful tool for catching spelling and grammar errors.
Focus on one thing at a time: Rather than trying to catch every error at once, focus on one element of your writing at a time, such as grammar or punctuation.
B. Peer Editing Groups
Another cost-effective option is to join a peer editing group. These groups consist of writers who exchange manuscripts and offer feedback and critique to one another. Here are some benefits of peer editing groups:
Low or no cost: Peer editing groups are often free or low-cost.
Different perspectives: Other writers can offer a fresh perspective on your work, helping you catch errors and improve your writing.
Practice critiquing: By critiquing others' work, you can improve your own editing and critiquing skills.
C. Beta Readers
Beta readers are individuals who read your manuscript before it's published and offer feedback on the story, characters, and overall writing. Here are some benefits of beta readers:
Honest feedback: Beta readers can offer honest and constructive feedback, helping you improve your writing before publishing.
Different perspectives: Beta readers can offer a different perspective on your work, helping you catch errors and improve your writing.
Low or no cost: Beta readers are often free or low-cost.
D. Professional Editing Software
Professional editing software, such as Grammarly or ProWritingAid, can help you catch errors and improve your writing. Here are some benefits of using editing software:
Low cost: Professional editing software is often inexpensive, making it a cost-effective option.
Catch more errors: Editing software can catch more errors than basic spell check, improving the overall quality of your writing.
Improve your skills: By using editing software, you can learn to catch errors on your own, improving your editing skills over time.
Pros and Cons of Each Option
While each option has its benefits, there are also potential downsides to consider:
Self-editing may not catch all errors and may be challenging for writers who struggle with editing.
Peer editing groups may not provide professional-level feedback, and writers may have different opinions on what constitutes good writing.
Beta readers may not catch all errors, and their feedback may not always align with your vision for your writing.
Professional editing software may not catch all errors, and it may not provide the same level of feedback as a human editor.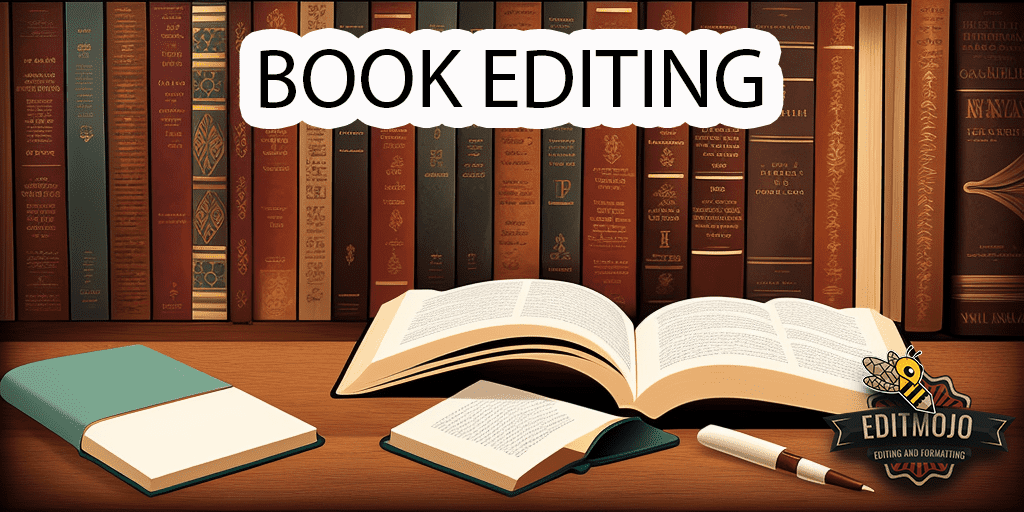 While traditional editing services can be costly, there are alternatives that can help you improve your writing without breaking the bank. Self-editing techniques, peer editing groups, beta readers, and professional editing software are all viable options for improving your writing. Consider the pros and cons of each option and choose the one that best suits your needs and budget.
How much does it cost to have a book edited at Editmojo?
Copyediting $10 per 1K words
Line Editing $20 per 1K words
Heavy Line Editing $40 per 1words