Many authors are looking for someone to edit their book. This article will address the question of whether you need an NDA (non-disclosure agreement) when hiring a freelance editor, where to find one and what is included in an NDA.
What is an NDA? (NDA for Book Editor)
An NDA is a contract between two parties not to disclose information. It's typically done when one party wants the other to keep something confidential. This applies in many situations, such as:
– Hiring editors or proofreaders for your book editing needs
– Talking about business strategies with potential partners, investors, or customers, etc.
Why have an NDA? (NDA for Book Editor)
Isn't it just for the confidentiality of information? Yes. However, if you're looking to hire an editor or proofreader and they will be working on your book, the first thing a publisher will look at is whether there's an NDA in place with them.
EXAMPLE NDA
NONDISCLOSURE
This Nondisclosure Agreement (the "Agreement") is entered into by and between EDITMOJO, and _______________, for the purpose of preventing the unauthorized disclosure of Confidential Information as defined below. The parties agree to enter into a confidential relationship with respect to the disclosure of certain proprietary and confidential information ("Confidential Information").
1. Definition of Confidential Information. For purposes of this Agreement, "Confidential Information" shall include all information or material that has or could have commercial value or other utility in the business in which Disclosing Party is engaged. If Confidential Information is in written form, the Disclosing Party shall label or stamp the materials with the word "Confidential" or some similar warning. If Confidential Information is transmitted orally, the Disclosing Party shall promptly provide a writing indicating that such oral communication constituted Confidential Information.
2. Exclusions from Confidential Information. Receiving Party's obligations under this Agreement do not extend to information that is: (a) publicly known at the time of disclosure or subsequently becomes publicly known through no fault of the Receiving Party; (b) discovered or created by the Receiving Party before disclosure by Disclosing Party; (c) learned by the Receiving Party through legitimate means other than from the Disclosing Party or Disclosing Party's representatives; or (d) is disclosed by Receiving Party with Disclosing Party's prior written approval.
3. Obligations of Receiving Party. The Receiving Party shall hold and maintain the Confidential Information in strictest confidence for the sole and exclusive benefit of the Disclosing Party. Receiving Party shall carefully restrict access to Confidential Information to employees, contractors and third parties as is reasonably required and shall require those persons to sign nondisclosure restrictions at least as protective as those in this Agreement. The Receiving Party shall not, without prior written approval of Disclosing Party, use for Receiving Party's own benefit, publish, copy, or otherwise disclose to others, or permit the use by others for their benefit or to the detriment of Disclosing Party, any Confidential Information. Receiving Party shall return to Disclosing Party any and all records, notes, and other written, printed, or tangible materials in its possession pertaining to Confidential Information immediately if Disclosing Party requests it in writing.
4. Time Periods. The nondisclosure provisions of this Agreement shall survive the termination of this Agreement and Receiving Party's duty to hold Confidential Information in confidence shall remain in effect until the Confidential Information no longer qualifies as a trade secret or until Disclosing Party sends Receiving Party written notice releasing Receiving Party from this Agreement, whichever occurs first.
5. Relationships. Nothing contained in this Agreement shall be deemed to constitute either party a partner, joint venturer or employee of the other party for any purpose.
6. Severability. If a court finds any provision of this Agreement invalid or unenforceable, the remainder of this Agreement shall be interpreted so as best to effect the intent of the parties.
7. Integration. This Agreement expresses the complete understanding of the parties with respect to the subject matter and supersedes all prior proposals, agreements, representations and understandings. This Agreement may not be amended except in a writing signed by both parties.
8. Waiver. The failure to exercise any right provided in this Agreement shall not be a waiver of prior or subsequent rights.
____________________________(Signature)
___________________________ (Typed or Printed Name)
Date: _______________
___________________________(Signature)
___________________________(Typed or Printed Name)
Date: _______________
COPYRIGHT TRANSFER
FOR GOOD AND VALUABLE CONSIDERATION, receipt of which is hereby acknowledged EDITMOJO, hereby irrevocably transfers and assigns to [name of assignee]("Assignee), its successors and assigns, in perpetuity, all right (whether now known or hereinafter invented), title, and interest, throughout the world, including any copyrights and renewals or extensions thereto, in [title and short description of work].IN WITNESS THEREOF, Assignor has duly executed this Agreement.
EDITMOJO By:_______________________ By:__________________[Authorized signature]
[Witness//optional]Title:____________________
Date: ____________________
Benefits of having an NDA for Book Editor
It protects sensitive material. For example, you might not want a copy of your manuscript to end up in the hands of someone who has no need for it and will be sharing or publishing sections without permission.
It holds the person you are sending the NDA to accountable. This means that if they share any of the information you have disclosed, there will be a legal consequence for them and not just for you.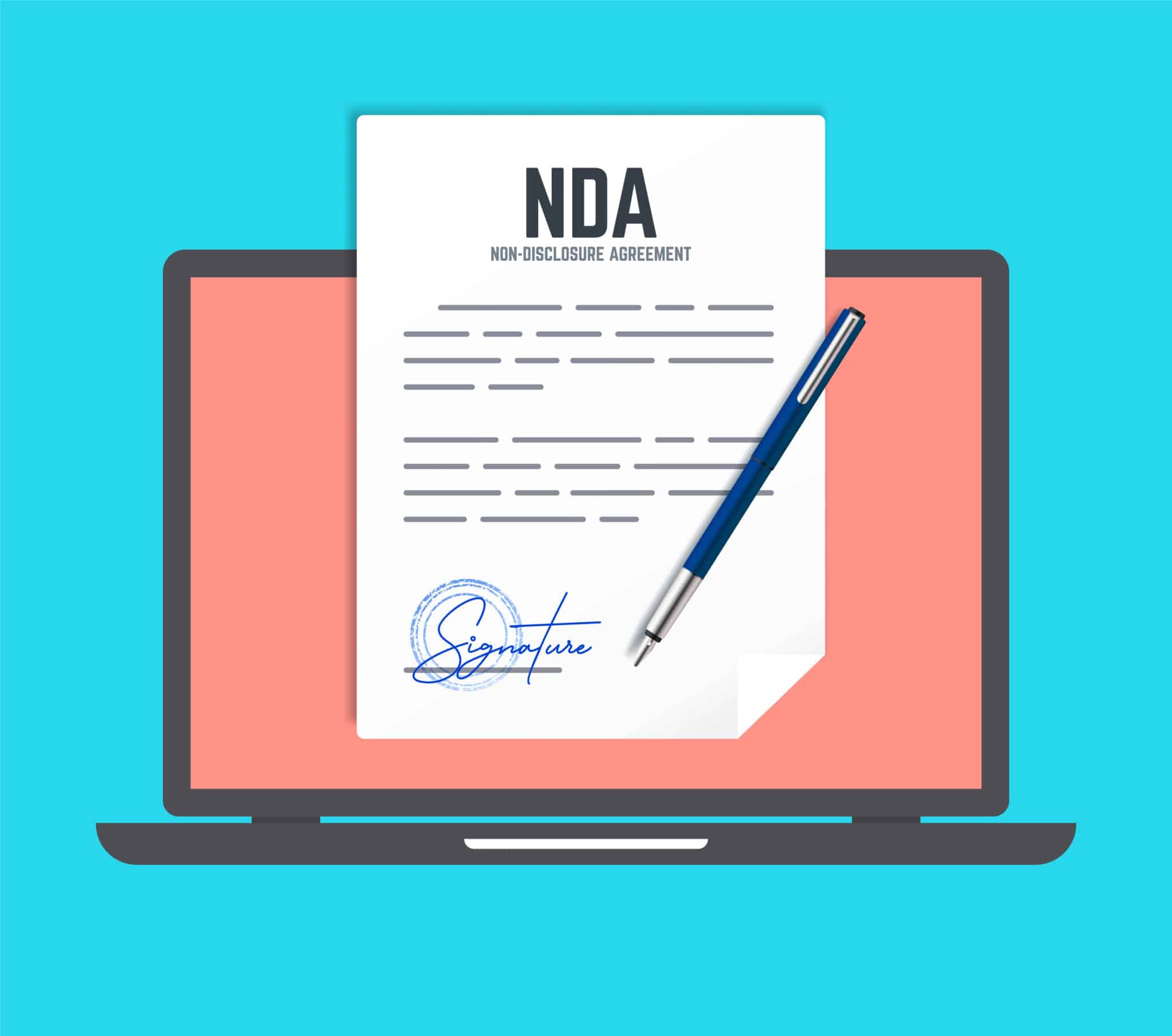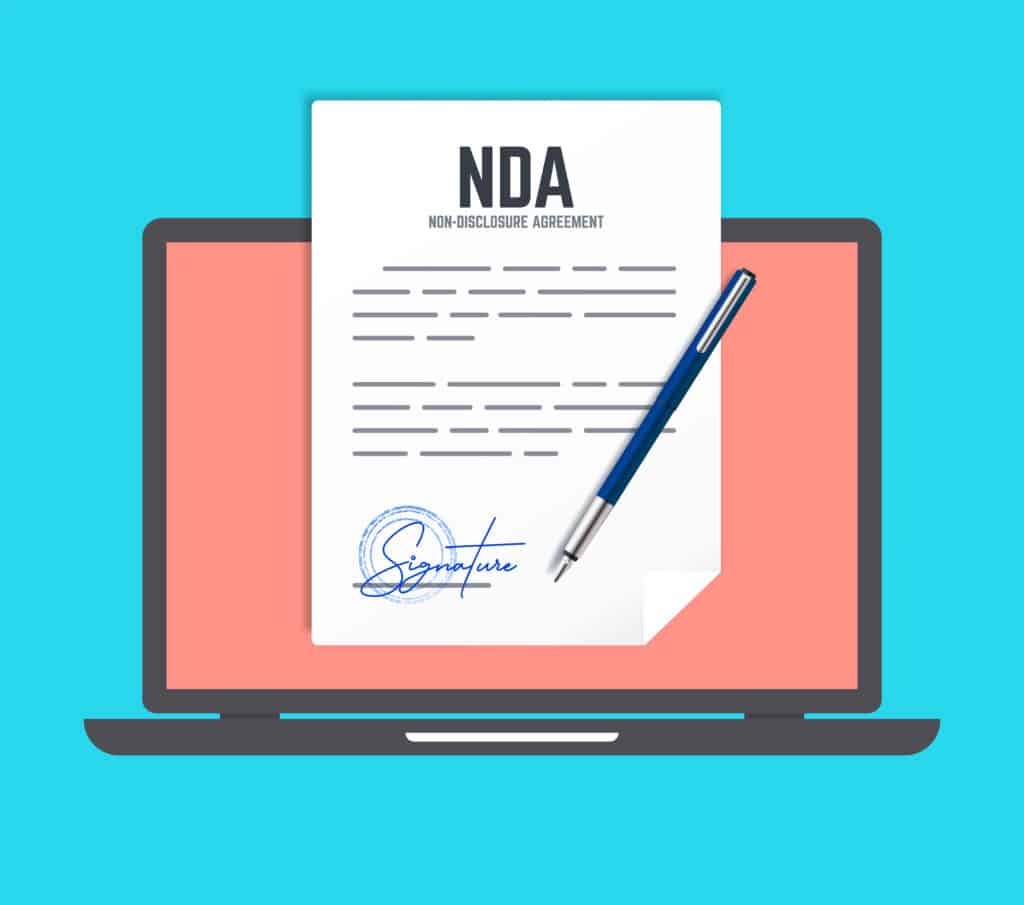 When should you sign an NDA? (NDA for Book Editor)
You need to sign the NDA before the project begins. This ensures expectations are fair for both parties and protects your idea from being stolen.
Include an NDA if you plan to share any of the following information with a third party: idea, concept or manuscript drafts before another company or individual publishes it.
Questions to ask when negotiating the terms of your NDA
What is the deadline for your NDA to expire?
Who can see what information you share during work on this project?
How will it be protected and shared within a company or organization?
Will both parties have access to all the materials they need to do their job without restrictions?
It's important to read over the NDA before signing it, noting all the provisions and restrictions that may affect you. (NDA for Book Editor)
NDAs can be used to protect trade secrets, patents, and other valuable information. In addition, they help ensure that only the necessary people will access confidential material during a particular project or business relationship. If you decide not to sign an NDA before starting work on your project with someone else, make sure they are willing to share.
Once an agreement has been reached between parties, your obligations under that agreement continue even after termination of employment or separation from service (or if someone else takes over).
An NDA stays in place, or for a set duration, usually one year. You can negotiate to extend the NDA, or it may expire after its agreed-upon term has elapsed.
An NDA for a book editor are common among freelancers and authors.
NDA for Book Editor