Hire Book editors – Get Your Book Edited by a Professional Editor
Do you need your book edited? You're in luck! We have professional editors for hire. Our editing services include proofreading and copyediting. So whether you want a quick review or an in-depth edit, we can help make your manuscript perfect!
Do you have a book idea that's been nagging at you for years but you don't know where to go with it once it's finished?
Request a sample edit from an editor to see what they can do. This is a great way to learn about their editing style and how they will work with you on your project.
GOAL
Our goal is to help you publish the best version of your book!
Are you looking for someone who can help edit your manuscript and make sure everything is spelled correctly, grammar-wise, and just reads well?
A copy editor will check for flow and remove sentence-level redundancies to ensure the reader isn't slowed down or that your content doesn't break flow.
Copyediting is perfect for books because it doesn't change the author's voice or the content.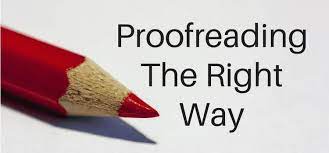 Why should you hire book editors?
A book editor will help you write a professional and polished manuscript.
It might sound like an unnecessary step, but it's the best way to ensure your message will come across clearly when someone else reads it.
Book editors for hire can help turn your rough draft into something ready to publish! New writers may hesitate at the expense of hiring an editor, but that's where sample edits come in. You can compare and test services out before you order.
What is the difference between copyediting and proofreading?
Another common question! The role of a proofreader is to catch all the mistakes in spelling, grammar and punctuation.
A copyeditor will also check grammar, but they'll go one step further by working on sentence-level flow and clarity.
A proofread is traditionally a final readthrough to catch any issues. Still, it can also be used as a light edit for documents previously edited or self-edited.
How to find an affordable book editor
Shop around for sample edits and compare. Sometimes there are hidden fees. For example, freelance sites (Fiverr, Upwork) tack on an additional 20% in fees plus taxes.
Keep your budget in mind and be aware of potential pitfalls.
A good rule is to look for editors who charge per word count and make sure the turnaround time suits your needs regarding deadline and budget. It's also important to know how many revisions are included in the cost and what level of editing services they offer.
4 tips for working with your book's editor
– Give them a clear idea of what you want
– Be willing to work with your editor's feedback and constructive criticism
– Provide deadlines, if possible
– Respect the editing process by giving your editor enough time to do their best work on your book project
Good reasons to choose a professional editor over an online service or software program
A software grammar check makes mistakes or misses issues all the time. Don't believe me? Use Grammarly and any other software program on a page and send it off for sample edits. You will be surprised at the issues remaining.
How to hire book editors
Hire within budget and based on the sample edit you received back. You want to get the most bang for your buck.
What should you expect from your book editor?
Common things to expect are picking out typos, misspellings, and incorrect words. Your editor should also help you cut down on repetition in your writing or give insights into what needs to be changed for the manuscript to flow better.
Your book editor won't tell you how to write, but they will edit it so your message comes across clearly.
Why is it important to hire an experienced, professional book editor?
Book edihttps://editmojo.com/book-editing/ting is an important step in the publishing process. As a self-published author, you have to do your own research and proofreading before sending it off for publication.
Even professional writers miss errors because they edit their work hundreds of times and can't see what needs correcting after viewing the whole document.
Questions to ask potential editors when considering them for the job
Some common questions include:
-What level of editing do you provide?
-What do you charge per word count?
-How many revisions are provided?
-What is the turnaround time for the delivery?
Hiring an editor from a small company or solo is the best bet to keep costs down and quality up. Look for reviews and get a sample edit!
Book editors for hire at Editmojo!
(Hire Book Editors)