Affordable Book Editing is hard to find. Make sure you compare sample edits with cost to find the best deal. Often affordable editing comes at a price – lower quality.
Company Background and Experience (Affordable Book Editing)
Editmojo consists of two editors and a formatter from Lancaster, PA. We previously worked at a large publisher and decided to make our own company. We started with freelancing and with contract work for small publishers.
Services and Pricing – what to expect and how much it will cost you
Since we are a small company, we can keep prices down. We offer standard book-related editing services like proofreading, copyediting and line editing. Our fees are highly competitive and affordable.
Proofreading – $5 per 1K words
Copyediting – $10 per 1K words
Line editing – $40 per 1K words
GOAL
Our goal is to help you publish the best version of your book!
Book Editing Basics – things to know before hiring a professional editor
A book editor is an individual who edits the writing and grammar of a book to produce better overall quality. There are different types of editors in the industry, but most book editors will have been trained to work with prose.
A book editor does not add to the content or contribute new ideas; they polish the existing text without changing the author's voice. They are the last person to work on a book before it goes on sale, and they do not change any content or facts.
Many factors affect what editing is required: genre, length of the manuscript, intended audience, style, complexity and deadlines. The publisher might have their own requirements for a copy before publication as well. If you want your manuscript to be picked up by a publisher in the first place, then you will need to make sure it has been thoroughly edited.
Avoiding common mistakes when self-editing your book
Editing is a tedious and time-consuming process that can be overwhelming for authors without an editing background. Self-editing mistakes are easy to make and can be hard to spot. Here are some common self-editing tips to go through before submitting to a publisher:
Don't forget the basics like spellchecking and grammar checks.
Double-check your page count in the right trim settings.
Make sure the title, subtitle, author, and copyright pages are correct.
Make sure all images are credited appropriately.
Double-check the table of contents for any errors or omissions.
Check the book's word count.
Read the content out loud to check the flow.
Take a break from the content. A few weeks or months should do.
How to Prepare for a Professional Editor (Affordable Book Editing)
Professional editing is a crucial part of the writing process, but it's hard to know where to start. It's easy to either stress out or lose hope before you get started on your first draft, but there are a couple of things you should do that will help you get the most out of your editor.
Understand the different types of editing and which you want. Nothing is worse than wanting a developmental edit but ordering a proofreading service!
The more you self-edit, the more time the professional editor will spend finding real issues. If the editor has to spend all their time fixing spelling mistakes you could have fixed running a spell checker, you aren't getting the most out of the editor. Make them work hard to find issues. Make them dig deep instead of skimming the surface.
Simple Editing Tips For Writers To Keep Your Manuscripts Tight
The following are some tips for writers to edit their own work and keep their manuscripts tight.
Double-check the facts: If there is a point in the writing containing facts, double-check them to ensure they are accurate and relevant before proceeding with the writing. Most editing does not include fact-checking. This would apply to both fiction and non-fiction. You know your fiction story and unless you are getting a developmental editor, they will likely miss a fact mistake on your lore or story.
Eliminate content redundancy: When reading through your work, keep an eye out for redundancy. Most editors aren't reading the manuscript as a reader would. Instead, the editor focuses sentence by sentence, which can sometimes blur the forest (can't see the forest for the trees).
Remove unnecessary details: Look over your sentences again and remove any detail not needed.  A copyeditor, for example, works to keep your content and voice intact. The best person to remove unnecessary details that don't add to the story is the author.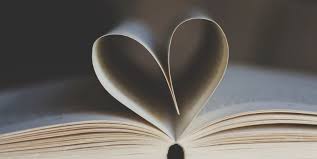 Tips for Editing Your Own Book and Saving Money
1. Raise Your Editing Standards
Unless you are a professional writer, anything that goes through your hands will need some editing. Editing is a skill that needs to be developed over time, and it's not something you can just become good at overnight – spellcheck is not enough!
When editing your own content, take time away from it before making any significant changes. This will give you the ability to come back with fresh eyes and catch any typos or errors you might have missed.
2. Recognize the Impact of Consistency and Clarity
As a writer, you want to ensure that your readers have a smooth and easy reading experience. Doing so will increase the likelihood they will be persuaded by your message or tell others about your novel.
You need to come up with a clear plan for the introduction. This is where you must decide what this piece is about, introduce a concept, or give background information on the topic at hand. For fictional books, this is where you set the tone and pacing of the book.
The best way to start is by asking yourself what this piece needs to accomplish and directing your thoughts toward that end goal. For example, do I want my reader to feel motivated and ready for action? Do I want them to understand how something works or why they should care? Do I want them to fall in love with the main character?
3. Tame Tough Sentences when self-editing
Look for long sentences or things you can clarify and make simple for the reader.
Software like Grammarly can help you spot long or tedious sentences. These are real flow killers. Remember that not every recommendation from Grammarly is correct. Take each with a grain of salt.
4. Use Grammarly to Improve Writing Quality
Grammarly is an automated proofreader that can help writers improve their writing quality. It will correct many grammar errors and ensure the sentence structure is correct.
The free version of Grammarly will provide very few checks on grammar and spelling, but the premium version will provide more checks and corrections.
Grammarly is often incorrect or a recommendation just doesn't improve the writing, so go through each and make sure the change is actually a good one.
5. Use Professionals for Projects like Cover Design, Formatting, and Printing
With projects like cover design, formatting, and printing, the best option is to hire a professional. Even though these services are available online for free or low cost – it is not worth the time investment required. Professional designers consider what will look good on all devices that a customer could be reading your book on. They also know how to design a cover that will get noticed on Amazon's search page and interest customers in your book.
A professional formatter can save you a lot of headaches and additional fees down the road.
6. Hire a Professional Editor for the Biggest Readability Issues
Editing is the process of reviewing, rewriting and correcting written text to improve readability or clarity. Editing requires a wide range of skills and attention to detail. If your book needs more than you can handle, get a professional. Start with a sample to test the service and take the plunge.
What are the different types of services offered at Editmojo?
We offer three levels of editing:
Proofreading
Copyediting
Line editing
Our line editing also doubles as a heavy edit, perfect for challenging manuscripts or non-native English speakers.
Editmojo also offers formatting for Kindle and print.
What is the process of hiring an editor? (Affordable Book Editing)
Each book is different and we try to accommodate deadlines and any author needs. Contact us for a quote and a delivery window. Always allow time to go over notes and any changes. Publishing a book is a slow process, so allow time for quality services and modifications based on notes or edits.
Once we go over the fee, what's included and the delivery date, we will send you an invoice.
What to expect when hiring Editmojo
Expect prompt replies to questions and quality editing/formatting. Revisions/questions are filed as a priority. You can contact the editor directly anytime. We take great pride in our service and quality.
We are looking forward to working with you!
Affordable Book Editing
Affordable Book Editing